25% Speedup on Ubuntu Focal
Ubuntu 20.04 (Focal Fossa) is another great Ubuntu LTS release!
Even better - it brings a massive speedup for edi users: As an example the comprehensive test suite took 25% less time to finish: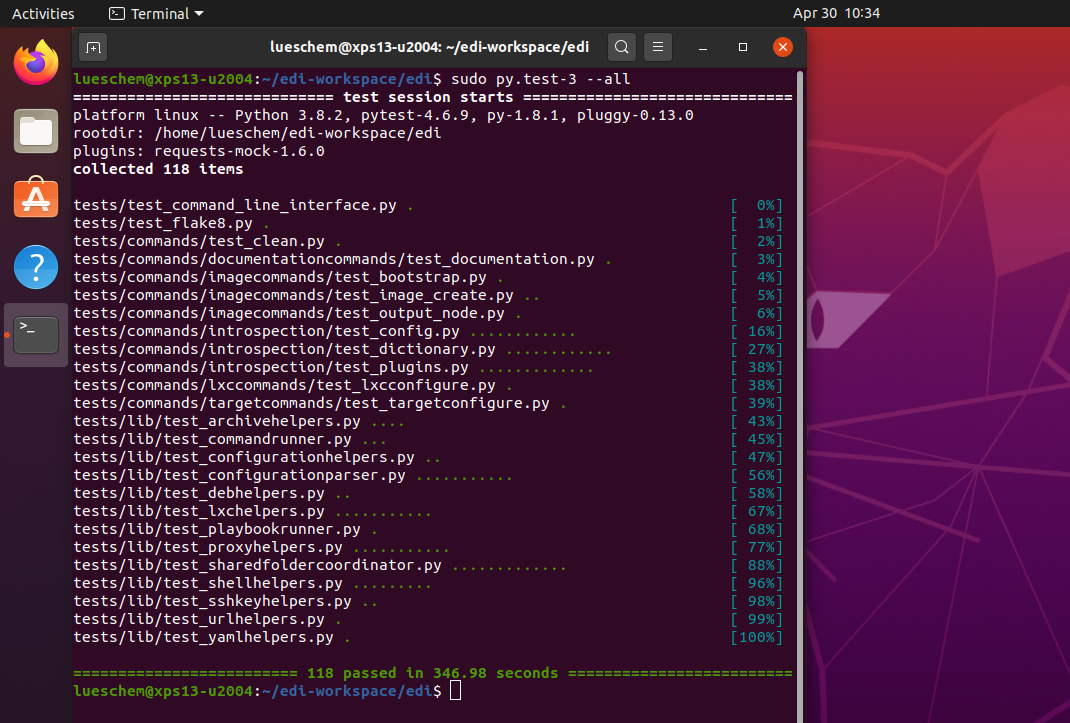 Many thanks go to Thomas Lange for improving the debootstrap code base.
Please note that Ubuntu switched to nftables and therefore you might need to update your configuration in case your legacy or emulated container is not able to obtain an IPv4 address.